Catholic Religious Holy Statue of St.Peter Detail
Religious Marble Sculptures of St.Peter are made of pure white natural marble, standing 180cm(71''or 5.9'), which is an elegant decoration for the interior church or garden. This religious marble sculpture has been ordered by many customers, many of whom have donated it for the church. We are very supportive of giving to the church, so we are willing to contribute our own. We guarantee to offer you the best price.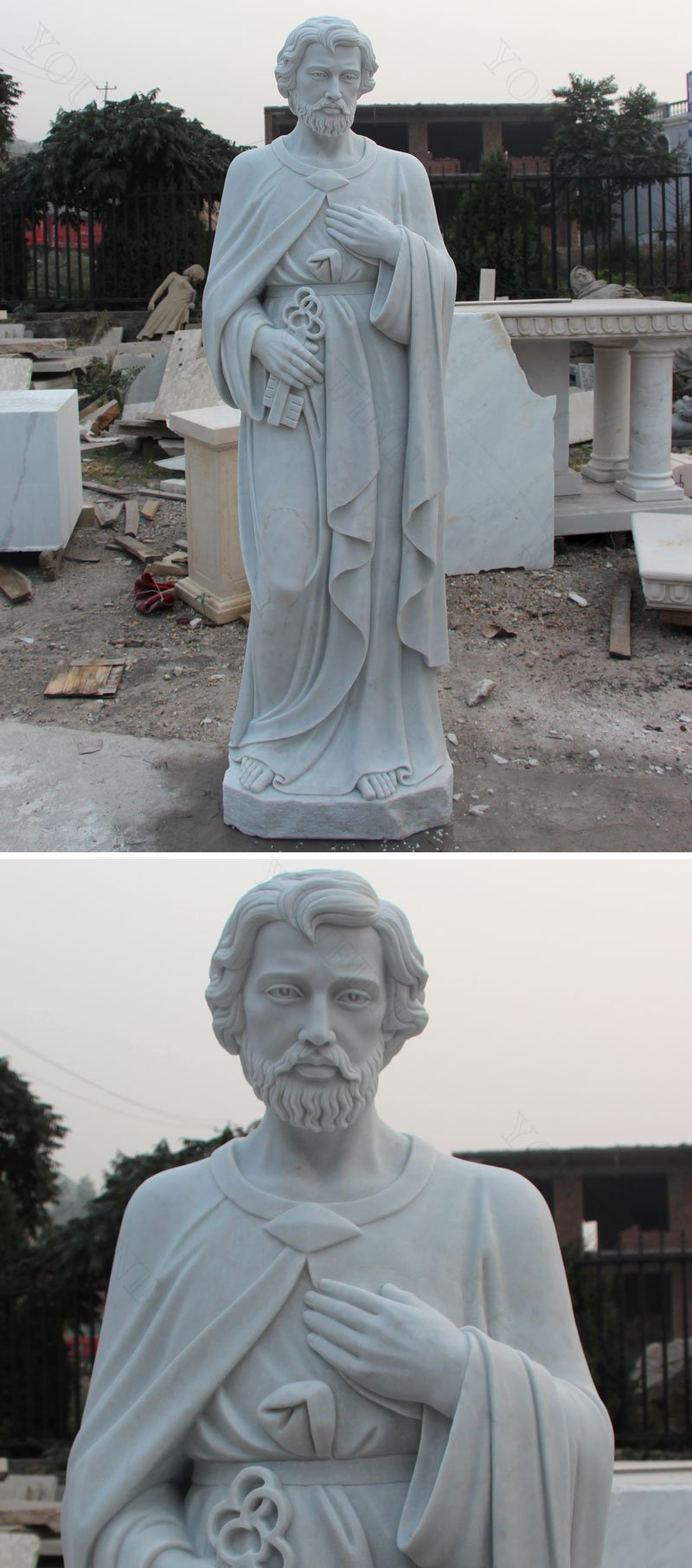 Religious sculptures of St.Peter details
Why Choose Us
Select the best natural stone material with superb quality.
Bespoke carvings to meet your own custom design. Any shape or size.
Professional and rigorous master make 1:1 clay mold to make sure the spirit and air of every religious statue.
Own more than 29 top stone carving masters, each master has focused on this area for more than 30 years.
THE separate QC team focuses on quality control and leading time.
Strong standard wooden crate package
Door to door delivery.
Full insurance to cover all the risks during shipping.
Buy full insurance for every sculpture, help the client avoid risk.
The professional installation team could offer installation direction at any time.
Packaging and Shipping
Our packaging is also very strong. The thickness of the wood is 3 cm, which is twice that of ordinary packaging. For different items, we have different packaging plans, which will protect beautiful items during transportation. As for the transportation of the Catholic Religious Holy Statue of St.Peter, in general, we choose to transport by sea, but other transportation methods can also be used, such as air transportation. Our nearest port is Tianjin, China, of course, if you choose another port it is also possible. For general character sculptures, we could complete delivery within 30 days.
If you have any questions about this Religious Marble Sculpture, feel free to come and ask, we are always waiting to serve you.