Church Marble Altar Table Detail:
This church marble altar table is made of high-quality granite materials. As we all know, granite is a hard material that has a unique luster after polishing. Therefore, this altar table is very gorgeous, the surface is very smooth after polishing, and could be placed in any church or home.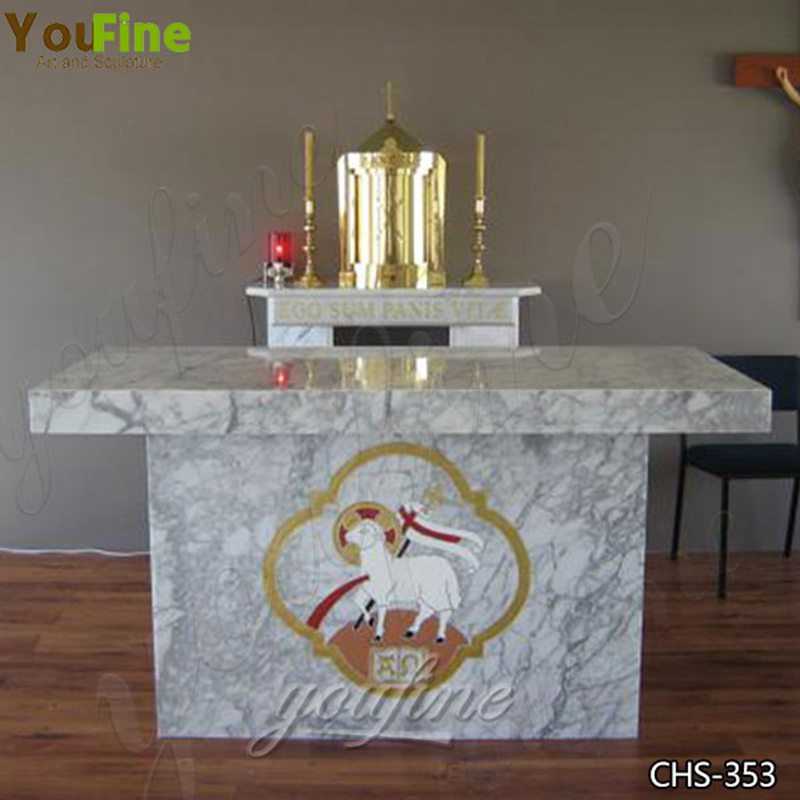 On the front of this church marble altar, there is a lamb that is carved. The church uses the Lamb as a symbol of Christ and his good obedience, sacrifice, and dedication. These different symbols are often used in churches, of course, we could also carve different symbols according to your requirements.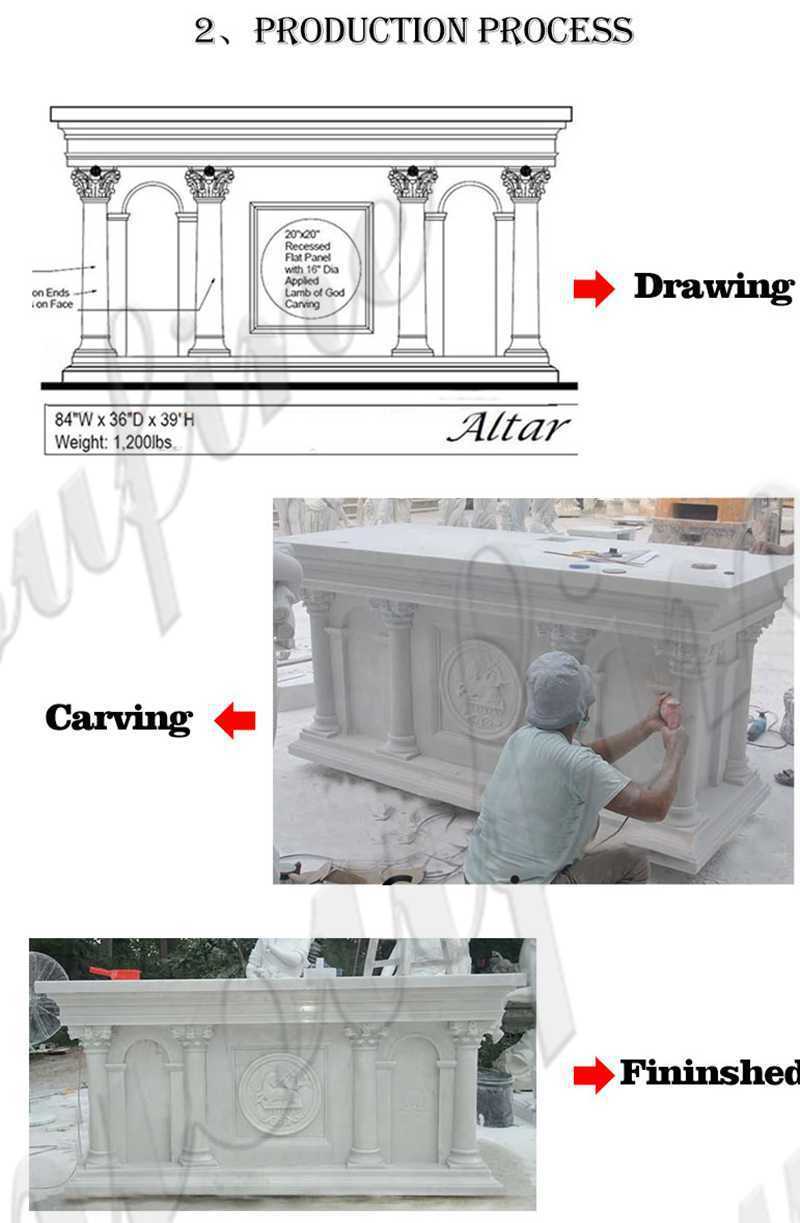 What the Role of Church Marble Church Altar Nowadays?
The altar is an elevated area in the chapel where people can worship God. It stands out in the Bible as "God's table" and is a sacred place for sacrifices and gifts offered up to God. The word "altar" comes from the Latin "altārium" meaning "high" and also from the Latin "adorer" meaning "to ritually burn or sacrifice", which indicates the early purpose detailed in the Bible.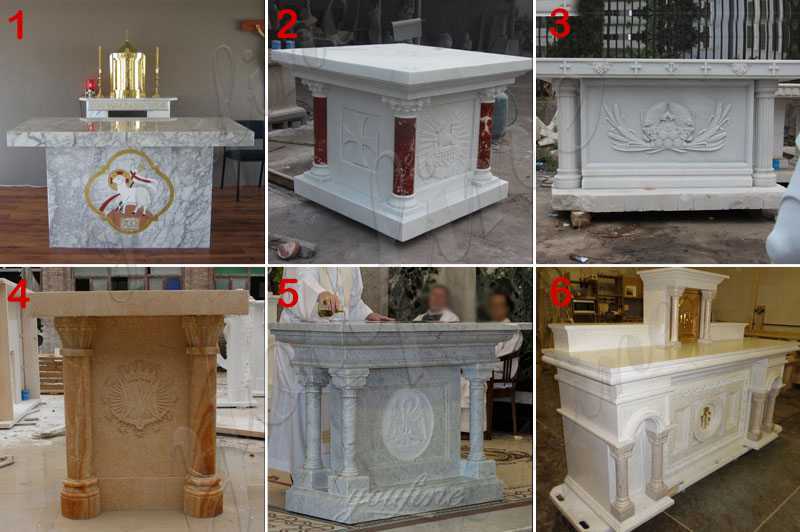 Today, altars are places where non-sacrifice religious ceremonies are held, such as sacraments or weddings, and are a metaphor for sacrifices. Comedian Stephen Fry once said: "I am a man who loves the truth, a free believer, a celebrater on the altar of language, purity, and tolerance."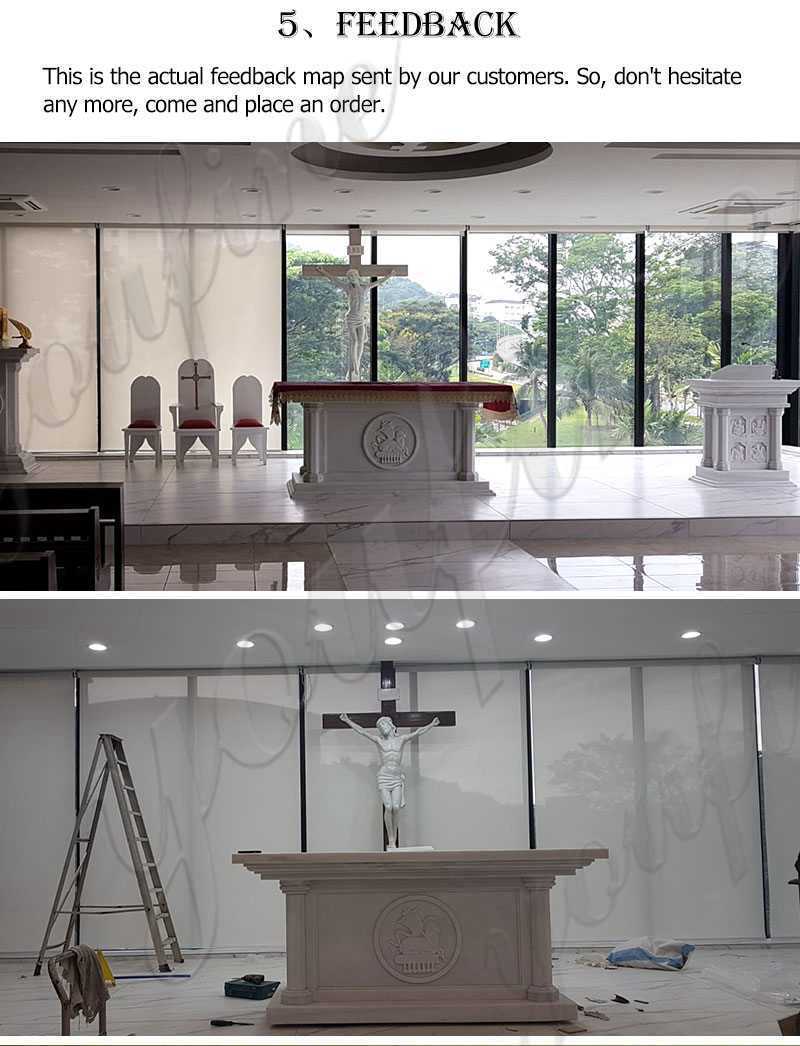 About the size of the church marble altar table, we could make it according to your requirements. Of course, our enthusiastic staff could also recommend the right size for you according to your needs. Please contact us to get more details about our products!